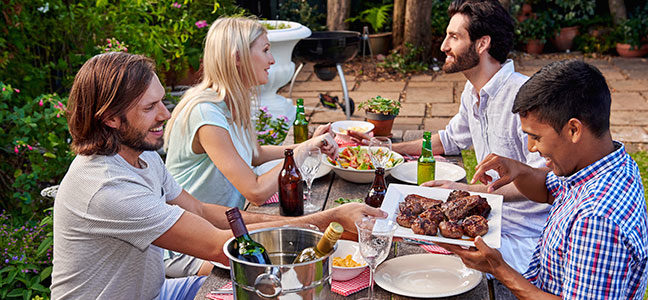 There are very few things that are more American than planning a 4th of July party, and it is always a favorite summer event for children and adults alike. There is something soulfully satisfying about getting together with all of your neighbors and celebrating the independence of the United States with food, fireworks, and great conversation while soaking up the summer sun. If you've never planned a 4th of July party before, there are some very important things to keep in mind when putting everything together. There isn't really anything hard about planning this type of party, but making sure you don't forget anything is important if you want everyone to have a great time.
Decorations
Decorations are one of the most important things to remember when you're planning a 4th of July party because they are what separate it from any other summer event. You need to make sure there are plenty of red, white, and blue items all over to give it a very patriotic feel. Most parties take place in the backyard of a house for the 4th of July, so large bunting and tablecloths work great for adding large areas of color to the scenery. You can also buy American flag napkins and paper plates, and even buy red, white, and blue eating utensils to complete the look.
Fireworks
You simply cannot have a 4th of July party without fireworks; unless you want everyone to be very disappointed! Almost every city has a large fireworks show for everyone to enjoy around 10pm, but doing some fireworks in your backyard ahead of time has become a tradition across the country. Make sure your research where to buy sparklers and other firework items ahead of time so you're not running out at the last minute. No 4th of July party should go without fireworks, so buy some ahead of time for all your guests to enjoy making the event as memorable as possible.
Food and Drink
Since you're probably going to be outside for your party, grilling up some burger and hot dogs is probably the best choice for your 4th of July food. Hamburgers and hot dogs have pretty much become the official food of this patriotic holiday, though you can choose other barbecued foods if you want to change things up a little. For drinks, most adults like to drink cold beer during the hot part of the day and a cool margarita later on when the sun goes down. The kids will probably be satisfied with juice or soda most of the time, but make sure you have plenty of water on hand to keep them hydrated during the hottest parts of the day.