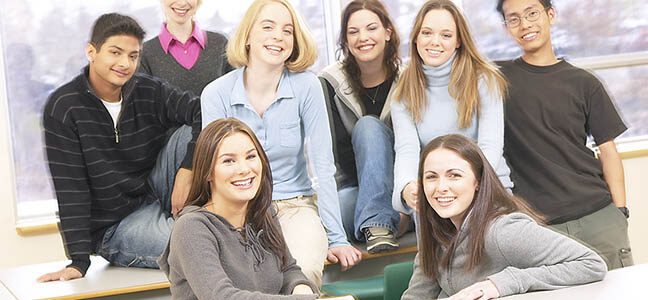 If you are living in New York City and have kids, there may come a time when you wonder if it is worth it to be paying $4000 to live in a closet sized two bedroom apartment on a third floor walkup. As the kids get older, there are day care and preschool costs. When you factor everything in, you may realize moving to the suburbs may be the best option.
The most convenient suburb for commute to New York City for work is probably Westchester County. Westchester County is located just North of New York City, where you can take the Metro North trains directly to Grand Central Station.
If you are looking at the real estate in Westchester County, it is not just location, location, location. In the suburbs in New York City, it is school district, school district, school district. If you look at any of the school ranking reports, Westchester County consistently has schools that are ranked the highest in the state and the country.
If you are looking to live in Westchester County, realestatehudsonvalleyny.com have all the information about the different school districts in the county, a map of all the school districts, and a list of the median sales price for homes in each school district. It also links to each district, where you can search for homes by the school district, high school, middle school, and elementary schools.
Of course, considering how expensive New York City is, Westchester is very expensive as well. According to the website, there is a total of seven school district with a real estate median sales price of over a million dollars. The most expensive school district is Rye City, with a median sales price of $1,835,000 for a single family home. Bronxville is just equally expensive at $1,800,000. The other exclusive school districts include Scarsdale, Harrison, Edgemont, Byram Hills, and Mamaroneck.
If ranking by SAT scores, the five school districts with the highest SAT scores are:
Chappaqua with an average of 1936
Scarsdale with an average of 1917
Edgemont at 1909
Bronxville at 1869
Byram Hills at 1832
As you can see, the most expensive school districts do usually have students with the highest average SAT scores. Also, the exclusive neighborhoods like Scarsdale and Bronxville are at prime locations. Those towns all have a charming downtown, and a Metro North train station in the middle of the downtown village. The commute time to New York City is only a little over half an hour, and at only 20 miles away.
If you are willing to live farther from New York City, there are some towns in Northern Westchester that still have amazing school districts, and at a more affordable home price of around $500,000 for a single family home. Some of the good school districts include Yorktown, Somers, Briarcliff Manor to name a few.
In addition to Westchester, the website also offers real estate and school district information for the general Hudson Valley area, including: Putnam, Dutchess, Rockland, Orange, and Ulster Counties. Rockland County is the other school district that is closest to New York City. You can find out more about the Rockland County school districts here.