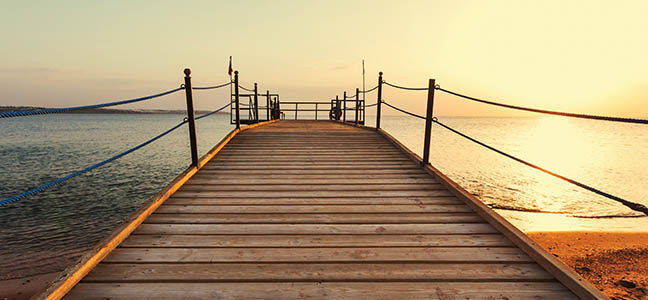 India is a land of holy, sacred and spiritual places. Eventually, these places are the best tourist destinations in India. The sacred tourist destinations have a lot of candid things to offer tourists; this is the reason why tourists from all corners of the world are eager to visit Indian sacred places. Tourists can visualize the divine passion and holiness at these locations. These are not merely travel destinations, according to Indian tradition- one can wash away all his or her sins at these places. The colorful Indian attires, Indian food and Indian saints, enchant the tourists.
Top Spiritual Destinations in India
#1: Haridwar: The ancient city Haridwar is called the Gateway to god. It is one of the oldest living cities, located at the foothills of the Himalayas. Tourists can dip in the holy water of fast flowing Ganges River and wash out their sins.
#2: Tirupati: Tirupati is located in the southern part of India in the state of Andhra Pradesh. It is the wealthiest religious site in India. The famous Tirupati Balaji temple has many devotees. To see true Indian colors, one should consider visiting Tirupati during festive season.
#3: Bodhgaya: Bodhgaya is beautiful and important Buddhist pilgrimage destination in the world. It is a place where Lord Buddha enlightened. There are dozens of Buddhist monasteries in Bodhgaya to visit. People who are researching on Lord Buddha can get a lot of interesting stuff in Bodhgaya.
#4: Amritsar: At Amritsar, the tourists can witness an entirely new way of Indian worship. It is a holy place for Sikh people. The beautiful Golden Temple is fascinating pilgrims for people from all corners of the world.
#5: Rishikesh: Rishikesh is the one stop destination for people who are seeking knowledge and tranquility. This place has a lot of yoga institutes.
How to prepare for a trip to India?
India is a country having conservative dress standards. Thus, while visiting India, tourists should carry decent dresses with them. In fact, tourists can adopt the local way of dressing (its fun). Before coming to India, tourists can do a little research on Indian languages, especially Hindi. Moreover, tourists can find modern malls in big cities where international brands are available for shopping.