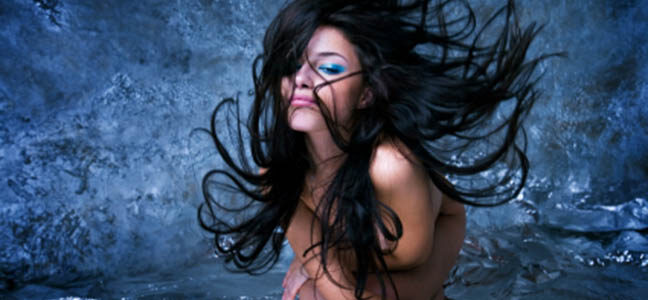 Everyone wants to have strong and healthy hair because it looks and feels good. This is especially true for women who consider their hair to be more than just a basic feature of the body. There are ladies who put a lot of effort into making their hair look beautiful, including getting a keratin treatment by hair stylist. Having beautiful hair boosts confidence and self-esteem. It makes a woman look very presentable and decent wherever they are. This is why a lot of hair products are sold in the market because they are for improving and restoring a person's hair. Moreover, there are different types of keratin treatment that are available depending on the person's hair type and requirement.
Different Hair straightening treatments available
Brazilian keratin treatment
This type of keratin treatment removes frizz and makes the hair smooth. It makes hair volume intact making it best for people who have curly hair so it becomes vulnerable to humidity. The application is done by a stylist. After that, the hair gets blown dry, then a round brush with a metal plate is used so that it sinks into hair. Then, the stylist will use a flatiron to make sure that the treatment stays in your hair. The entire process is about 1 hour and the treatment's effect could be from 3 to 6 months. This treatment does not contain formaldehyde.
Japzilian treatment
This treatment has a mixture of Brazilian blowdry and Japanese straightening formula. The idea is to take the advantages of both treatments and mix them so that you are getting the best from them. Essentially, Japanese straightening relaxes chemicals making hair straight. After that, the Brazilian keratin is applied for the purpose of hair replenishment, prevent humidity effects and seal moisture. This treatment lasts for about 3 to 4 hours.
Cezanne classic treatment
One significant thing you need to know about this product before using it is that your hair's chemical structure will not be altered just by using it. This was said by Shay Hoelscher, a CEO of a big company of hair products. In addition, she said that the product will also smoothen hair without destroying the disulfide bonds found in it. When a person has a curly or wavy lock, it is most likely that they are going to notice a lesser amount of frizz and curling after getting the treatment.
Soft keratin treatment
This is best for people who want to make their hair smoother without having to completely lose their curls. The purpose of this is to tame the frizz, but still keep those waves and curls because soft keratin treatment will flatten out curls, but lesser than the Brazilian blowdry treatment. This treatment does not contain ingredients that produce formaldehyde, which is a bit more pleasant for the nose and for those whose scalp is sensitive. Even if soft keratin treatments help in smoothening ang straightening, it is worth remembering that there will be different results from formulas that include formaldehyde.
Express keratin treatment
This is meant for short term treatment and it is ideal for people who have straight or wavy hair that begin to have frizz because of humidity and become unmanageable. Keratin in the form of serum is then applied to the person's hair and later use a blowdryer and ceramic flatiron to seal it. The treatment's duration can be prolonged by using a keratin-based shampoo that does not contain sulfate during alternate days normally for up to 6 weeks.
Supersill Silk Infusion
It is a treatment process that does not contain formaldehyde, parabens, sulfates and phthalates at all. This treatment is smooth and deep conditioning that uses glycolic acid and Sericin Protein Complex with silk so that there are real nano-silk particles added to the person's hair. The result will give the hair a healthy, shiny, and frizz-free texture and look. If you are looking for a treatment that is surely formaldehyde-free, this is what you should try.
These treatments are available to anyone who wants to have better-looking hair and today, it is easy to find a reputable Brazilian keratin salon potomac if you want to have that treatment. It has become more popular over the years.