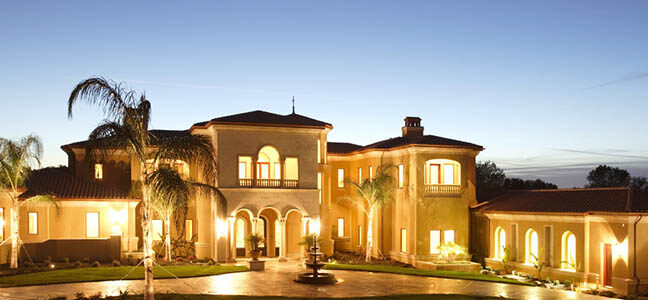 A reputed professional house painter to can bring life to the dull house interiors. It is not about using those expensive paints to achieve the glow. Expert hands can create magic in decorating the interior walls of the house.
To achieve the best textured wall painting effect, there are certain techniques, products, and applications to be used. Hire a professional house painter in Long Island to get the best outcome. Here are some tips on texturizing the wall.
Faux Plaster
Get the looks of aged plaster to create an unique interior wall design. It is also simple and less time consuming to get done when compared to the joint compound blaster. The most common ingredients for this project are gift wrapping tissue paper, latex based satin paint, drop clothes, nap roller, two inch brush, acrylic glazing, making tape, and disposable paint trays. The professional will tape off the entire baseboard & crown molding along with window trim and door. Once the furniture items are removed, wiping of the wall with water and mild soap is carried out. Dry but soft and clean cloth is required for the wiping process. It takes nearly 4 hours for the paint to dry. Once dried, light acrylic glaze can be used to provide antique effects on walls.This is one style that works perfectly with metallic type wall art.
Suede Walls
Want to create the soft suede effect in the layers of wall? Such a unique and artistic look can be achieved through the use of basic sponge painting application. Following items will be required:
Semi-gloss latex paint (two different shades, one lighter and other darker)
Natural sea sponges of different size
Disposable paint trays
2" or 3" natural hair brush with angled edge
Masking tape
Nap roller
Gloves
Drop clothes
Apply lighter colored paint onto the wall surface. Multiple coating needs to be applied. Once done, take a brush and apply the other paint to the sponge and start to sponge the wall in an overlapping fashion. This should be done while the wall remains wet with the first paint. Take a brush and moisten it slightly with water. Then dip it to the secondary paint. Dip in a manner so that only the tip of the brush collects the paint. Now, in a back and forth motion, start to dry brush the already sponged paint. This will make the colours blend in a unique pattern. Those who don't want to hire a professional textured wall painting painter and try to get it done by their own, the above process can act as a perfect guidance.