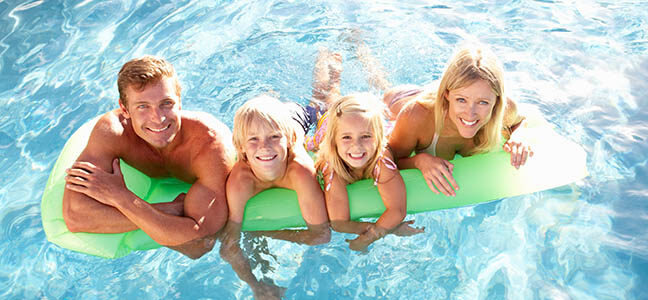 When it comes to swimming pool construction, spring might be the season that would initially come to mind. But for so many genuine reasons, the ultimate season to get a swimming pool constructed in your backyard is the fall. You can even discuss the benefits of installing pool in fall with landscape contractors, you will get satisfactory answers.
Backyard swimming pool
Backyard swimming pool installation in the fall may sound opposite to everything that you think about pool installation but there are many benefits of installing pool later in the season. If you need more convincing, just take a quick glance over below mentioned reasons:
Only a few people think about pool installation during the fall. It means you can easily find pool contractor who does not have so many jobs to divert the attention. Since pool contractor is handling only your project, you can make him work according to your needs and requirements.
Fall is a blissful season. It makes easier for workers and contractor to work in your yard without sweating. Also, you can easily monitor their work in the moderate temperature.
Now you are constructing swimming pool in off-season, you can take benefit of various off-season sales. You can easily get lucrative discount on various construction and decoration materials.
Just like off-season sales on swimming pool construction materials, you can hire masonry contractor at lesser price. It means you can get a beautiful swimming pool installed in your backyard at much lesser price.
If you start building pool in Spring and expect it to be ready for holidays or birthdays, then you are going to get disappointment. Swimming pool construction is not an overnight chore. Also, Spring is the peak time when people opt for pool construction, you may not even able to find the contractor at that time.
Hire masonry contractor
No matter you are constructing swimming pool during fall or spring, you should hire a skilled and experienced masonry contractor. Swimming pool construction is a big and expensive project; you just cannot accomplish it with DIY skills. A professional has required knowledge and tools to do this task adequately.