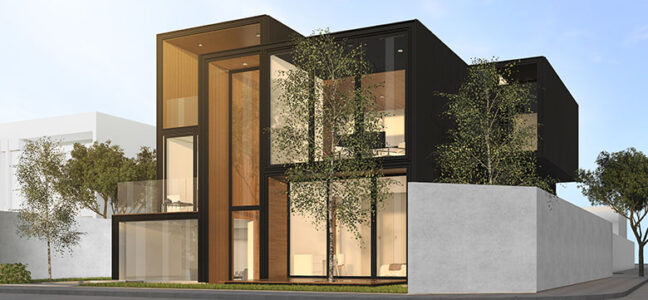 Ask any real estate agent and they'll tell you about how at times sellers pull off sneaky tricks to make their property look much better than it actually is. Such stunts by sellers end up costing buyers a lot of money in terms of maintenance.
Real estate tips from real estate experts
Availing the services of a buyer's agent will help you steer clear from such deals. However, if you wish to deal in properties on your own, here are a few warning signs you need to look out for.
Tilts and Cracks
When looking at houses, never be impressed by the smell of freshly varnished floor and painted walls. More often than not, aesthetics are cosmetically improved to grab the buyer's attention and hide cracks and tilts. If you are working with a real estate agent, you'll notice that they carefully look at newly painted surfaces to find mismatches in them and develop an understanding of the true condition of the property.
Check Ownership History
This may come as a surprise to you but the ownership history of a property can tell many tales. Ask any buyers agent and they'll tell you to stay away from houses or properties that have high turnover rates. Although a high turnover rate can be treated as a warning sign, it isn't always due to the poor condition of the property or its high maintenance costs.
Check the Property for Water Damage
House owners often try to conceal water damaged areas by applying a layer of paint over them. And while it may seem like a harmless way of saving on maintenance costs, trapping moisture under the layer of paint can lead to mold development in the walls. Prolonged exposure to mold can lead to serious breathing problems and lung diseases. Signs of leaks or water damage can be found by carefully looking at the base of bathtubs, the underside of the sink and kitchen drawers, and beneath the window sills.
If the House Smells Too Good
Houses that emanate some sort of bad smell are often sprayed with room fresheners or have scented candles spread around decoratively. If you come across such a property, try to find out if there is any kind of an unbearable smell in the house. The sweet scent could be hiding damaged sewage pipes or mold presence.
Neighborhood Noises
Properties situated on busy neighborhoods can be hard to live in as the outside noises seldom provide the residents of such properties with privacy and relaxation. If you are inspecting a property and find music playing in every room, the seller could be trying to drown out the disturbing outside noises. Busy neighborhood noises aren't always masked using music either. Sometimes they are drowned out through the central fan or even air conditioning. Always insist to inspect a house without having any such thing actively running.
Inaccessible Areas
Modern properties doesn't have dungeons or prison cells, meaning there is nothing to hide inside a house. But if, for any reason, the seller is declining you access to a certain room or crawlspace of the house, there is a likely chance that they are trying to hide something from you. If they are pressuring you to sign the contract before showing you around completely, consult with a real estate agent or better yet, steer completely clear of that property.
Seller Offering Extra Incentives
If there is something that I have learned throughout my career as a realtor, it is that nothing in this world is for free. If the seller is offering some extra incentives in exchange of say waiving inspection, think twice before finalizing the deal. Regardless of how good the property looks, never skip inspection for anything.
Check the Condition of the Roof
Roofs are probably the most expensive part of a constructed property. It is also one of the most expensive things in a house to get repaired. So, before moving ahead with the deal, ask the seller about the condition of the roof or better yet, just get up there and check it yourself. If you are not planning to spend a whole heap of money on repairs and maintenance of a newly bought house, I would suggest not buying one with a shoddy roof.
While looking out for these warning signs will, in most situations, save you from making a bad purchase decision, hiring a buyers agent  to look into the nitty-gritty of the houses you are interested, is a more practical approach.