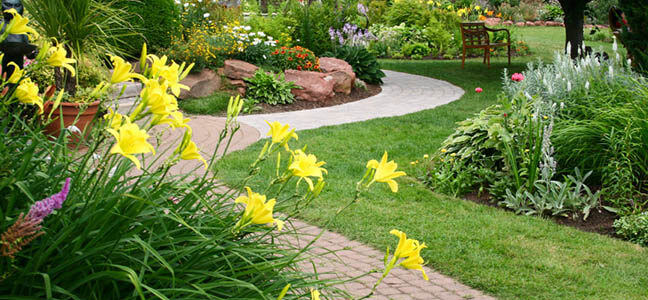 A burglar proof home does not exist in reality. However, clever landscaping design prepared by landscape company can enhance the security of your home. Improvements in the landscape design and lightening of home and garden can greatly augment the home security.
Landscaping and home security
If daily news about robbery and burglary stress you out, you can make changes in your yard to increase the security of your home. Smart landscaping elements can actually stop burglars to trespass on your property. These changes do not make your home full proof secure, but help you in increasing your security level. To achieve the security goals, below mentioned are some of the most common recommendations:
Trim bushes, hedges and shrubs
By trimming bushes, hedges and shrubs, you can eliminate the hiding spot. Keep the height of bushes three feet or less. This improves your visibility from the house to the street that acts as useful deterrent. Doing this also enhances the visual appeal of your yard.
Trim trees
Tree trimming is important. Long limbs of trees easily allow trespassers to climb up and enter in the second storey of your house.  Long trees also obstruct the street view. So, hire a tree service provider and get your trees trimmed.
Install gravel
Tell your masonry contractor to install gravel and weed barriers around foundation plants and flower beds. If someone walks on gravel, the footsteps will make a loud crunching noise. This crunching sound can alert you and your security team.
Install privacy fencing
Privacy fencing borders your property. Nowadays, you can find fencing which not only look good, but also contribute to home security. So, if you want to install such smart privacy fencing, ask your fencing contractor or landscape contractor for security fencing.
Add lighting
Many homeowners try energy saving by avoiding outdoor lighting. But it is important to have a well-lighted exterior. In brighter light you can easily spot an intruder. Install light in a manner that it does not leave any dark hiding spot for intruders.
These six simple strategies can improve the security of your home. Still, you should stay alert and try to add more security features in your house.