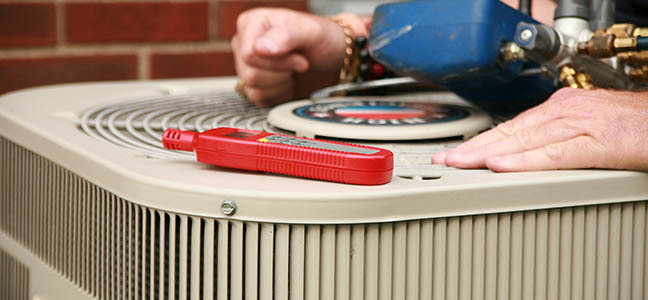 As long as you take extra care when it comes to repairs and maintenance, you might not need a ductless ac replacement for a long time. But, no amount of maintenance or repairs will make any system last forever. There is a chance that you will need to have the system replaced with a brand new one anytime soon. It is a must that you can recognize the telltale signs that your unit is starting to fail. This way, you will be able to get a replacement at the soonest time possible before things get worse.
If you are still undecided whether or not you have to replace your ductless AC, below are the signs that will let you know that a brand new unit is already imperative.
The Need for Repairs Have Become More Frequent
Every ductless system will require some form of repair or another every once in a while. When the system gets older, however, there is also a higher chance that different parts are going to break down. Once the system nears the final stages of its life, it will require repairs several times in one year. If your ductless system needs repair every several months, it would be a better option if you just choose to install a brand new system.
Your Electricity Bills Got Much Higher
When your ductless system becomes older and starts to wear down, the tendency is that it will also be losing its efficiency. So that you can compensate for such a gradually declining efficiency, your system is also going to require longer and longer periods of time for it to operate properly. If this happens, you can expect that your monthly bills are going to see a steady increase. If your electricity bills have suddenly gone up for no apparent reason, it could be because your ductless system will be needing a replacement before worse turns to worst.
Your Unit is Way Past the Set Age
An average ductless system can last between 10 to 15 years. Once it gets past this point, it can become more and more expensive to keep your system up and running. When the ductless mini split in your home is already older than 15 years, it is more likely that it will become more cost effective and budget friendly to replace the system completely. You can always talk to professional experts as they are the ones who can give you the best advice whether or not a new ductless air conditioner is needed.
Many homeowners are not aware of the fact that while their AC system might still be functioning and doing its job, there are a lot of factors which can affect its overall performance. If your ductless system has seen the best of times and been serving your home for as long as you can remember, an immediate replacement of the unit is the best solution to avoid any costly repairs. You can look for a reliable hvac company near me that can help you with your new system installation.