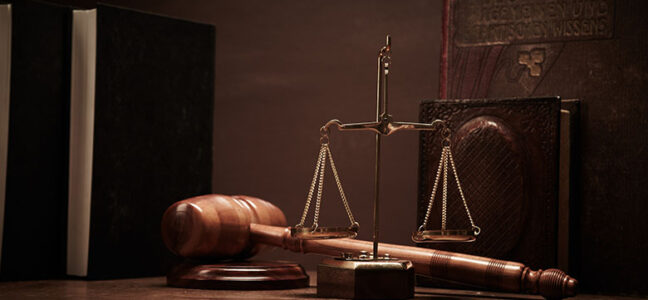 After separation, the most important thing you should do is hire a child custody attorney as after divorce, your ex-partner can harass or threaten you.
Child custody after divorce
If you would have a child custody attorney hired, you would not be scared of your ex-spouse's threats of taking your child from you or harm you in any way. Here is how you can deal with harassment during child custody;
Share Everything with Your Lawyer
Don't wait for the situation to become unmanageable. Talk to your divorce lawyer about the harassment you are experiencing from your ex-spouse. It would be great if you have any documentation or any proof about the harassment as it can turn the case in your favor. An attorney can give you the best advice on these legal issues, if you are in the middle of child custody case then it would be great if you show the evidence to your lawyer and get their attention towards the issue.
Visit a Psychiatrist
Harassment can lead to mental health disturbance especially to the children. In that case, you should visit a mental health professional, they have the best strategies to ease yours and your kids' emotions. They help you to release your stress, boost up your inner potential, and make you feel emotionally stronger than before. You should definitely take some time out and get yourself treated in the best way to relax so that you could make better decisions.
Set Boundaries for Communication
Set some communication boundaries with your ex-partner and make sure that you both communicate through neutral means only. This will be helpful in limiting the other means of communication such as phone or face-to-face contact. Try contacting through written means, it is much easier during child battle period as it provides evidence of everything you and your ex-spouse would be saying to each other. One of the means with evidence can be text messages or emails but they can be lost or deleted as well. Written communication would be best in this situation.
Try Online Tools for Communication
There are some websites that provide private rooms to the co-parents with neutral means. Keep your communication to a single platform only to save your children to be caught in any kind on crossfire. These sites create a document of your chats and messages that can easily be accessed by the divorce lawyers and family members only. Set your communication boundaries in order to save yourself from any sort of harm and harassment.
Record Calls or Voicemails
Just like text messages you can also make calls and voice messages the evidence of harassment. You can record the calls and voice mails and transfer the data in a safe place so that you can show it to your lawyer.
Don't Fight Back
When your ex-spouse threats you and sends you harassing text messages, you will get the urge to reply to them back in the same way. But that's not what you should do. You will have to resist yourself from fighting back and let the attorneys to do their work. If you receive threatening messages from your co-parent then immediate action should be taken against it. Ignore the messages and tell everything and show all the evidence to your divorce lawyer so that it would help them in your case.
Ignore the Rumors
If your ex-spouse is trying to spread rumors through means such as social media, don't respond to it. Ignore as much as you can or simply block the person, so it won't appear on your screen again and again to disturb you. All of these things will be helpful for you in your case.
Consulting child custody attorney
After separation some parents continue their friendship, some couldn't even look at each other while some became the worst rivals. This rivalry results in serious harassment and harm. Especially when you are in between the child battle, you need to gather all the evidence of harassment by your co-parent and show it to your divorce lawyer Fairfax. Follow the above-mentioned steps to save yourself and your kids from any kind of harm and harassment.