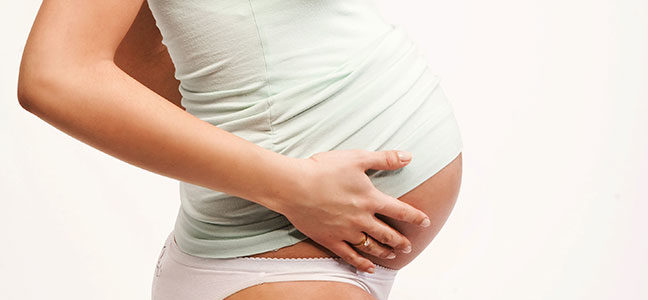 Pregnancy is a special period in a woman's life that requires special treatment. It is not only about essential oil, some women during pregnancy even become sensitive to eating some of their favorite foods. So, during pregnancy, all the essential oils may not be suitable for a woman to use. Below are essential oils safe for use during pregnancy.
Ginger (Zingiber officinale): Ginger is a spicy and warm essential oil helpful for the relief of mild nausea. A pregnant woman can add diluted ginger essential oil to a diffuser. It can perfectly blend with lavender for effective aromatherapy against common nausea related cases. Ginger is also a natural analgesic and anti-inflammatory oil that is useful in relieving aches and pains in pregnancy. For its essential remedy against common pregnancy issues, ginger is good to use.
Grapefruit (Citrus x paradisi): The rule to use most essential oils, including grapefruit in pregnancy is moderation. To use grapefruit, have it diluted in a diffuser or add it to bathing water. It's helpful against fatigue and sharpens the sense, making you more alert. There are also suggestions that it is useful in fighting infections.
Lavender (Lavendula angustifolia): Lavender is helpful for stress and anxiety reduction. A pregnant mom can use lavender diluted used in a diffuser or add to bathing water once a week. It can work as a mood soother for a calm and serene feeling.
Ylang-ylang (Cananga odorata): Ylangylang is an anti-anxiety and anti-depressant and elevates the mood and relieve stress. Using in a diffuser or while bathing, this could be helpful to brighten the mood when you feel down and depressed as experienced by some women in pregnancy.
Sweet Orange (Orange cinensis): Citrusy oil is helpful in re-energizing the body and brightens the mood in pregnancy. It can blend with grapefruit essential oil to lighten the mood and increase happy feeling. You can use it in a diffuser. However, if you plan on going outside in the sun avoid using this oil. For clinical aromatherapy use, sweet orange essential oil can blend with ginger to relieve mild nausea.
Guide to use essential oils during pregnancy
Safety is all that matters as you continue the journey during pregnancy. Before considering the use of essential oils for pregnancy, make sure you are in your second trimester that is the period considered safe to use some essential oils. However, there are a few exceptions. Here is what you need to note about using essential oils:
Be sure about the quality. If you are unsure about its quality, it's better to avoid it altogether. Adulterated essential oils can be injurious to health.
Check the ingredient before use. The composition of the essential oil you use is important. If it contains chemicals that may cause adverse reactions, it's best to avoid using them.
Method of use. The way you use essential oils is what decides whether it will pose any danger or not. So far, inhaling essential oil has been judged to be most safe, and that is why using a diffuser is highly recommended.
Your skin condition. Using essential oils on the inflamed or diseased skin can result in dermal reaction as essential oil can permeate the skin faster in certain circumstances. If your skin has a condition that may aggravate with the application of essential oil, avoid the use of essential oil on the skin.
Conclusion
While essential oils for pain relief in pregnancy are helpful to the pregnant mother, following the safe use of it is most recommended. Due to the ultra-sensitive state of pregnancy, getting prior information about essential oils before using them is important to avoid unwanted reactions.